7-9 februari genomförde SOM och Sensus med stöd av Merlin och andra samarbetspartners Manifest Talks via Zoom.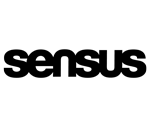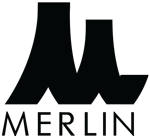 Vad är musikpromotion idag?
Petter Seander från PR och Skivbolaget Birds Will Sing for You, Saki Markovic från Playground Music som jobbar med sociala media och Sulekha Daar från bokningsbolaget Luger vänder och vrider på hur man jobbar när allt blir inställt eller framflyttat. Vad går att göra ändå? Hur får man det att fungera fast alla spelningar är framflyttade och vinylen försenad med ett halvår? Hur ska man tänka med PR och Sociala Medier?
Digital Musikdistribution – tips från experterna
Hur jobbar du bäst med dina digitala releaser? Är musikvideon viktigare än någonsin? Hur funkar internationell pitchning? Varför försvann mina låtar på Soundcloud? Spännande fortsättning på förra årets panel med fokus på praktiska tips.
Daniel Tivemark och Frida Wistrand från Ingrooves, Jenny Ericsson och Naftalem Tekle-Ghiorghis från The Orchard, Torny Gottberg från Secretly Noord samt Stefan Kragh från Aloaded. Moderator: Mats Hammerman – SOM.
Musikbranschen och organisationernas roll
Samtal med representanter från bl.a. IFPI, Svensk Live, Musikförläggarna, Managementföreningen MMF och SOM sätter vi ljuset på några av musikbranschens aktuella frågor och hur organisationerna arbetar utifrån sina medlemmars intressen och perspektiv.
Med Mårten Aglander – ordförande IFPI, Joppe Pihlgren – Svensk Live, Marit Woody – Musikförläggarna, Per Kviman – MMF, Mathias Strömberg – Skap och Eva Karman Reinhold – SOM (moderator).
International Independents – international independence? (in English)
Don't miss this unique chance to learn more about legendary independent label Epitaph Records and the international perspective on current issues for independents from IMPALA and WIN!  Roger Dorresteijn – MD of Epitaph Europe, Helen Smith – Executive Chair IMPALA and Noemí Planas – General Manager WIN, in conversation with Eva Karman Reinhold – SOM.
Roger Dorresteijn, MD of Epitaph Europe, member of the IMPALA Board and Diversity & Inclusion Committee. With early releases by a variety of punk heavyweights, Epitaph Records spawned the 90s punk explosion. From the beginning Epitaph – founded in Los Angeles by Bad Religion guitarist Brett Gurewitz – has been a firm believer in its "artist comes first" philosophy and is a full service label to the musicians on its diverse and creative roster. Along the way Epitaph proudly launched its sister label ANTI-, representing unique and distinguished artists.
Helen Smith is IMPALA's Executive Chair. Originally from Scotland, Helen is based in Brussels. She drives the organisation's key strategies with the board on a political, commercial and promotional level. Helping put thousands of independent companies and artists on the map of Europe by leveraging collective strength, IMPALA's milestones  is an impressive read, from Europe's first ever class action court case on a merger, to its innovative work on Covid, copyright, sustainability, diversity and inclusion and of course with digital services, through to its various action plans and awards schemes.
Noemí Planas, General Manager WIN – World Independent Network. Founded in 2006 in response to shared issues faced by the music sector everywhere, WIN brings together local independent music trade associations throughout Australasia, Asia, Europe, North and South America, representing thousands of music companies and professionals worldwide.
Funkis i musikbranschen
Hur är det att vara funktionsvarierad musiker på heltid och vad kan branschen göra för att bli mer inkluderande? Vi får höra musiker och festivalen Outsider Art om hur de jobbat under många år för att förbättra förutsättningarna för större mångfald i hela branschen.
Sami Helle, har turnerat runt hela världen som basist i finska punkbandet Pertti Kurikan Nimipäivet. Nu jobbar han som solomusiker under namnet Sam Heat.
Heini Merkkiniemi, är festivalchef för Outsiderart Festival i Finland.
Liisa Tolonen, Founder of Music Management in Finland, mentor for successful funkis artists in Finland.
Tobba Andersson, vice ordförande i SOM och ägare på Zorch Productions, som just nu signar sina första funktionsvarierade musiker.
Love Cerda Ojensa, Aloaded med en bakgrund som dj, låtskrivare och musikproducent.
Seminariet är på engelska
Vill ni se hela Manifestgalan går den att se här: